WHAT IS THE DIFFERENCE BETWEEN
BAREFOOT AND USUAL FOOTWEAR?
Barefoot shoes enable the natural feet movement to the highest extent: similar to barefoot walking, which is the most natural type of movement. Therefore, the main features of barefoot footwear are a thin sole, zero drop (heel), a wide toe box (front part), great flexibility and lightness. 
HOW TO START AND CONTINUE BAREFOOT
Before we dive deep into the barefoot shoes' world, we need to answer the most basic question: Why would anyone even choose barefoot shoes over the regular ones?
The answer here is very simple: They are created to support natural features of the feet as the main attributes of barefoot shoes are the extremely thin, flexible sole and the wider front part that enables toes their free movement. Proalp spent over a decade researching the health of the feet, which brought us to the knowledge of designing the ideal barefoot shoes out of natural materials. While designing we took into consideration the feedbacks of our customers as well as the findings of foreign podiatric researches.
The key points when it comes to transitioning to barefoot footwear are graduality, patience, and observation. And these points will be explored further in this article.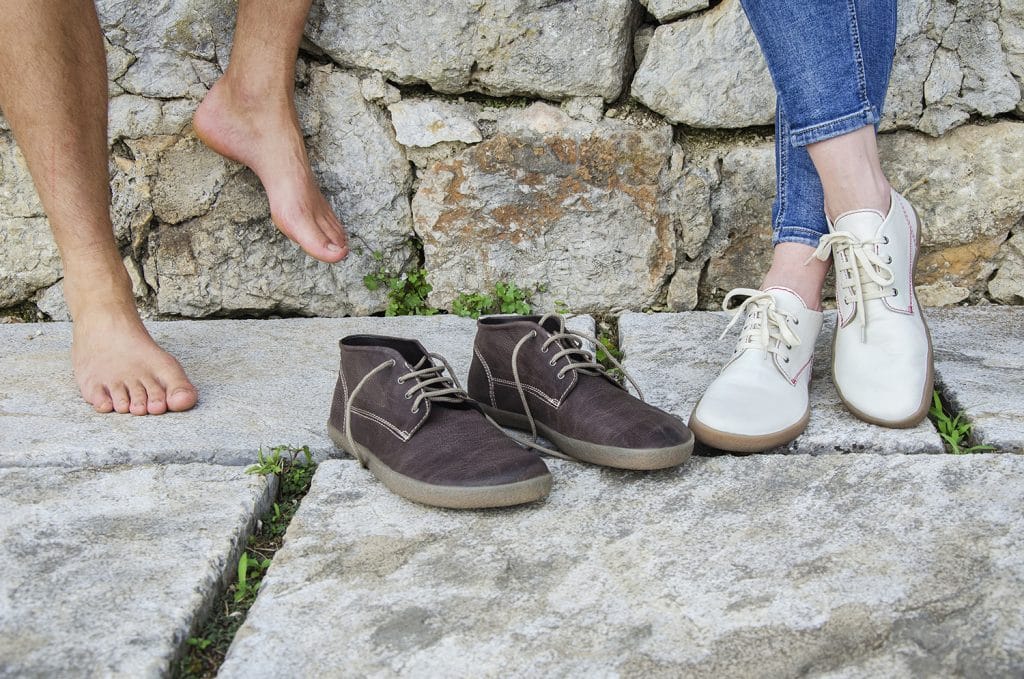 PROALP: SLOVENIAN BRAND OF BAREFOOT SHOES
While manufacturing barefoot shoes, one of the key principles is the notion that the feet are the engine of health. With every step, they are changing their shape and points of carrying capacity while carrying body load and sense the grounds we are walking on. These are the reasons; a natural shoe shape should always follow and enable natural feet movements.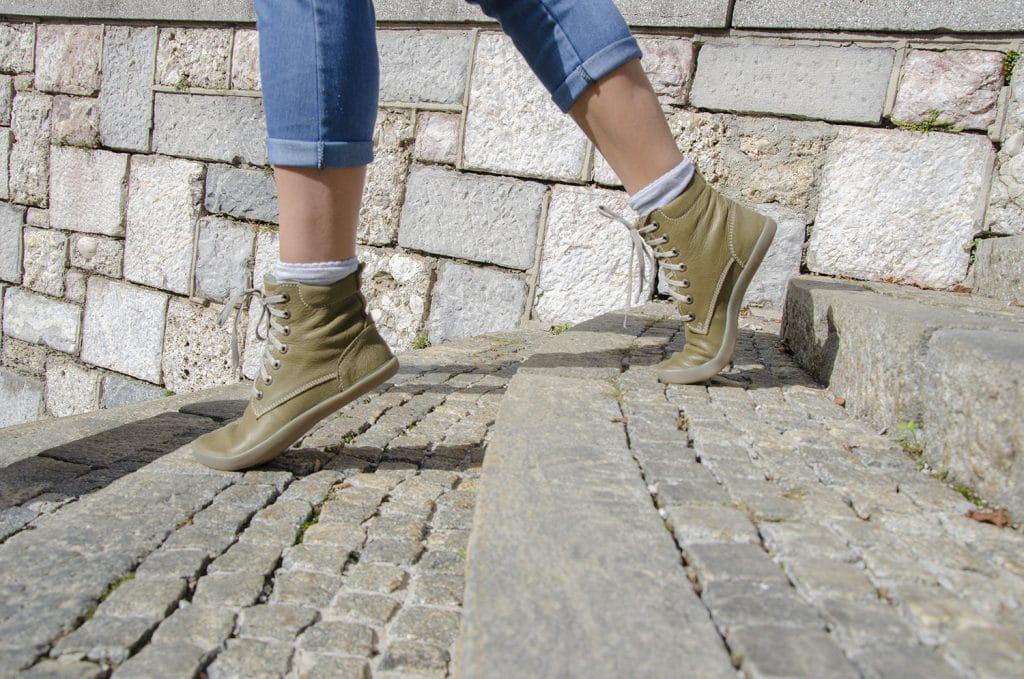 BAREFOOT SHOES FOR FREEDOM OF THE STEP
BAREFOOT SIZING
In the table you can find the right shoe sizes for every measurement of the foot's length and width. With the barefoot shoe width please note, the materials that we are using are flexible and over time they adjust to the foot shape of the wearer and maintain it..
All the table values already include the advisable space in front of the shoes, that is 12 mm, which means you can find the right foot size directly without calculating the values yourself.