WHY WEAR PROALP FOOTWEAR?
Since 1997
1.
Premium materials
We select the best materials for manufacturing of Proalp footwear. Most of the components are of Italian origin and the rest is of Slovenian origin.
2.
Handmade in Slovenia
By purchasing Proalp shoes, you get a product that was made in Slovenia. We have been manufacturing shoes for more than twenty years in the cradle of Slovenian shoemaking, in Tržič.
3.
Professional counseling
While making your purchase, we offer you advice, and, if necessary, manufacture custom footwear.
4.
Airiness, durability, spaciousness
Proalp footwear is flexible, spacious, colourful, airy and durable.
5.
Sustainability
In Proalp, we follow the values of sustainability. We select premium and ecological materials. The value of sustainability is guiding as at all processes: manufacturing, packaging, the equipment in our stores is made from wood. Our shoes have high level of durability and serve you for years.
6.
Life style
Our products support your active and healthy lifestyle.
WE ARE PROUD OF OUR SHOEMAKING TRADITION
Imagine a small, idyllic little town, surrounded by Alp round and round. Through that town, the river passes by. In this little town, the best shoemaker masters came from and the life of its people was all about shoes. Can you imagine that almost every third person you know was somehow connected to the shoemaking? This happened hundreds of years ago and remained like this till nowadays. This town is called Tržič.
READ MORE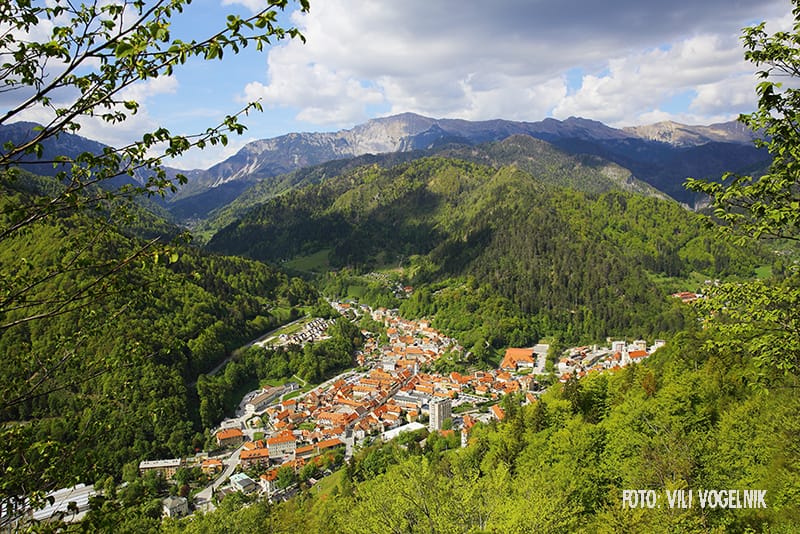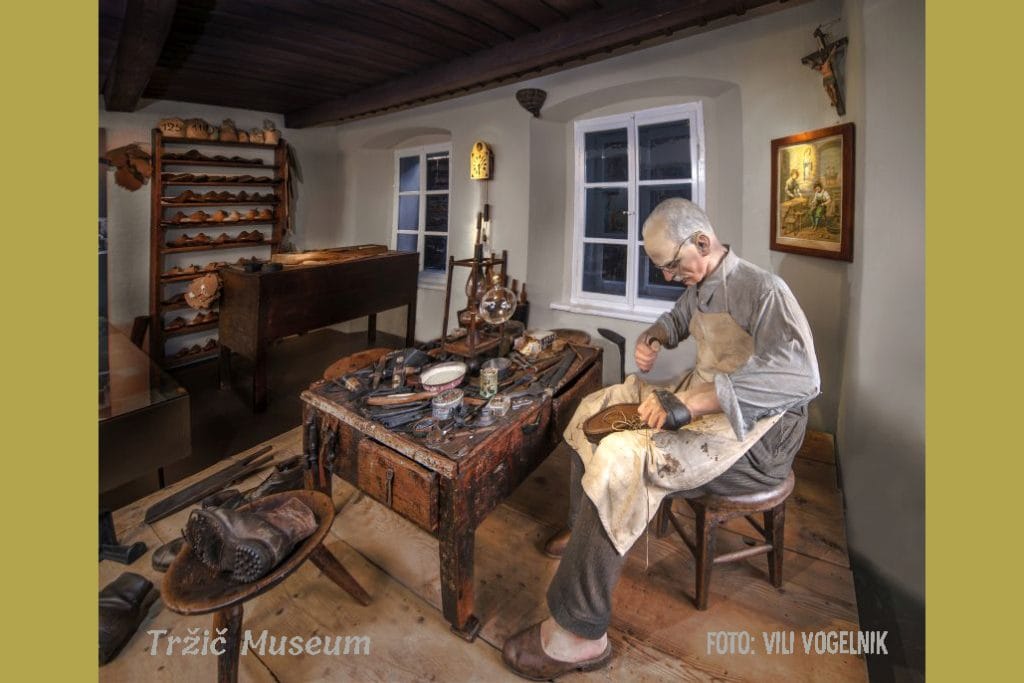 At Proalp we love to say, we are one big happy family. It sounds cliché but it's true. The whole story started with a couple of friends who got bigger with every friend joining their team. Proalp's path to success is tightly intertwined with Tržič's shoemaking history (if you would like to know more about it, you can read it here) and the nature we are surrounded by.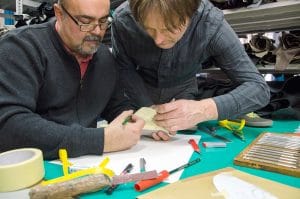 It all started a couple of decades ago when Proalp's founder Matej Slapar entered the world of shoemaking craftsmanship. The opportunity arose in the Tržič's factory Peko, where he got his first job in the development department. Back then Peko was an extremely successful company that was known worldwide for its high-quality shoes and rich knowledge about designing shoes. Only the development department counted more than 150 employees whose main task was improving the shoe design. As a part of that team, Matej frequently visited fashion fairs and attended many educational exchanges with other shoemaking companies. He found his passion in developing shoe soles and lasts and gained plenty of knowledge and experience in this field.
After years working in Peko, Matej felt like he has enough knowledge and experience to create something on his own. He started developing soles prototypes for big companies around Europe and soon got joined by his friend Zoran Georgiev. Together they pour their knowledge into creating shoes as well. Matej was designing the lower part (sole, inner sole) and Zoran was designing the upper parts of the shoe. The main principle while designing shoes was to create comfortable, healthy shoes, made from the best, first-class materials. The first workshop was stationed in Matej's house in one of beautiful Tržič's villages. They didn't forget about the tradition of shoemaking that they learned from their ancestors, who were one of the best local masters of shoemaking, and decided to offer hand-stitched, every day shoes made by the process called flex-stitch (more about it, you can read here).  Costumers soon recognized the high quality of Proalp's shoes and more and more people who had problems with feet turned to Matej for help. At that point, the custom-made shoes became part of our permanent offer.
The company was becoming bigger and soon more shoemaking machines were brought to our workshop. A lot of local shoemakers and seamstresses joined us as our subcontractors so we could offer more shoes to people who value health and quality above everything in their life. The first stores were opened at that point as well which included Matej's sons and offer them new learning experiences. At this point, development was the main focus of Proalp and it was time to introduce something new.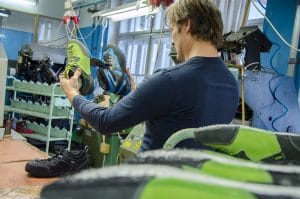 Matej and the whole Proalp team comes from Tržič, where we are surrounded by forests, river, and especially mountains. We grew up to love and respect nature as well as to explore it. That's why Matej introduced the new shoe line of hiking and mountaineering shoes. As a hiking enthusiast himself, he understands hiking needs first hand. Our hiking and mountaineering shoes became a great success as they fitted all the hikers' needs.
The nature remained the biggest inspiration for Matej and when people keep coming to him with different feet problems, he started noticing that his customer's feet lost a lot of their natural functions. Lots of natural functions got lost from not moving barefoot anymore, however in Slovenia shoes are an essential part of attire as the climate and the terrain can be unfriendly sometimes. That is when he discovered barefoot shoes and started developing his models. While developing the first barefoot shoe prototypes Matej made countless measurements and feet observations to create the ultimate barefoot shoes that will support all the natural feet functions. Using the first-class natural material was going hand in hand with the idea of creating barefoot shoes, and till these days those materials remain Proalp's trademark.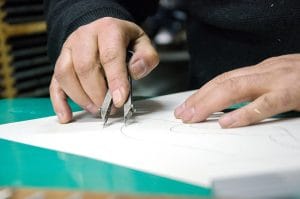 In short, this is the story of Matej and Proalp, however, we shall never forget to mention that Proalp is much more than this. Proalp is all the local seamstresses and shoemaker families that help us create our shoes. Proalp is all material producers, all partners from abroad, all employees, and all the customers. And we love it that way.  We believe that respect for tradition and nature remains the biggest inspiration that brought us to the point we can proudly share our story with the world!
FLEX-STITCHED MANUFACTURE OF CASUAL PROALP SHOES

Flex-stitched manufacture of footwear is a traditional way of making footwear, where the upper part of the shoe is stitched on the insole, thus providing flexible footwear. In modern times, it is rare for anyone to manufacture shoes following this method; more common procedures are using glue and injection moulding. Flex-stitched manufacture of footwear includes a lot of manual work and requires a lot of time, is quite demanding and an expensive procedure. However, the advantages of this type of manufacture are huge, and such flex-stitched-shoes production is considered a luxury in the footwear industry.
ADVANTAGES AND DESCRIPTION
HOW TO CARE FOR PROALP FOOTWEAR
By taking proper care of shoes, we maintain their nice appearance, durability and resistance to various weather conditions. Experiences show that Proalp footwear can be worn everyday without it becoming moist from sweat. However, we recommend you periodically give your favourite shoes a "day off"; here are some other tips:
– When out of season, insert a crumpled absorbent paper (it can be newspaper) inside the shoe, which will retain its shape.
– Air-dry wet shoes, away from heating appliances that can dry out your shoes and therefore cause them to loose their water resistance.
– Wipe dirty shoes with a damp cloth, if needed, add a very small amount of gentle dishwashing liquid and then air dry. Do not soak Proalp shoes in water, or wash them in a washing machine.
– You can apply colourless shoe cream on smooth shoes; a regular hand cream is also adequate; apply a little cream on a cloth and spread it over the surface of the shoe. Leave it on for a while, then wipe it off and smooth it with a cloth. When applying a new cream on the shoes, test it on a less noticeable part before you apply it on the entire surface.
– All variations of non-smooth shoes can be brushed with a special-purpose brush and impregnated with a colourless spray.
How often should you clean and care for you shoes? Everyone has his own standards regarding that, we recommend you do this a few times in a season.