The Contact shoes' great feature is the basic 2,5 mm thin vulcanized rubber sole. It maximizes the contact between the foot and the terrain. When wearing Contact shoes, the tiny sharp stones are not felt and our feet hug the surface at each step. Much like walking barefoot. This sole is very soft and flexible, anti-slip and resistant against wear.
It has a 15 mm high rubber frame all around the feet, so it is convenient to wear on wet surface. Made from very soft rubber without edge (see on picture) the frame adjusts to the foot width, so you do not have so much to worry about every mm of the width.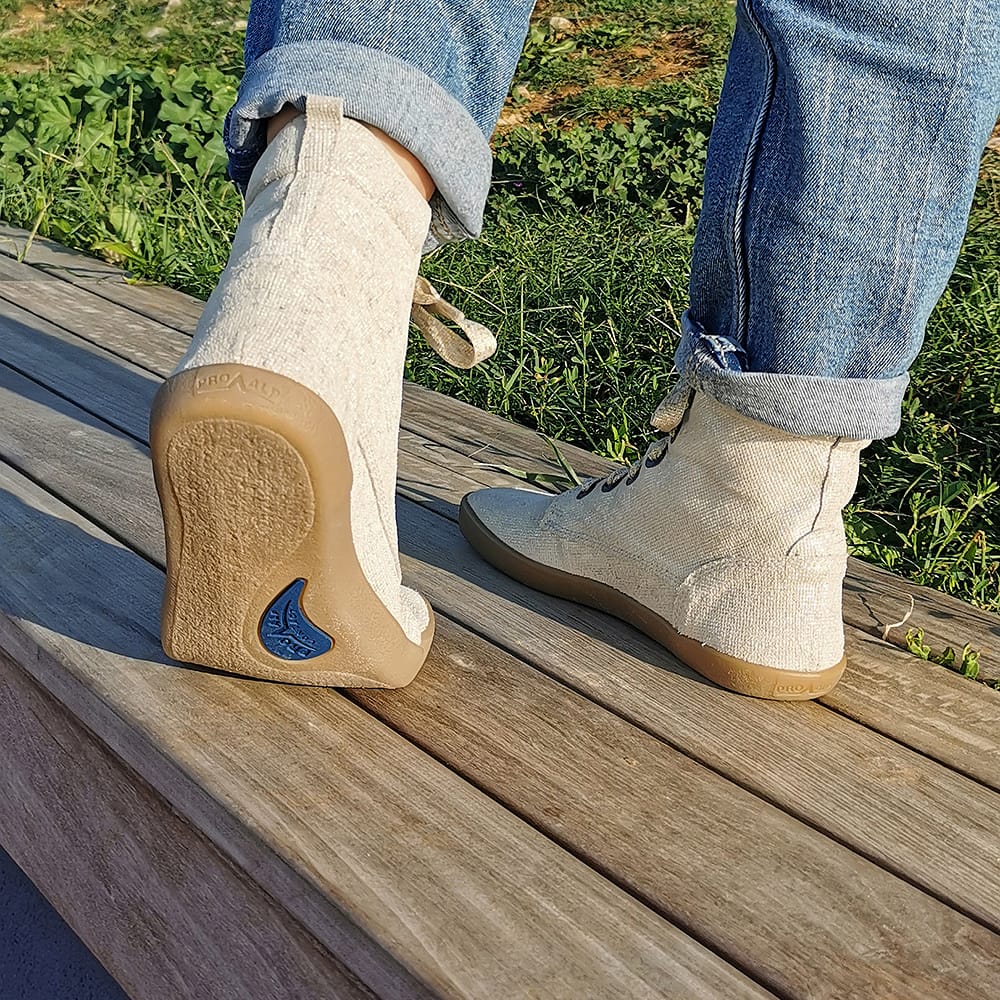 The Contact models with deep profile rubber sole have the same basic sole upgraded with additional 5 mm rough sole with deep profile. Although the contact with the ground is a little bit reduced, this deep profile sole ensures best grip on rocky terrains and also on all kinds of slippery terrains. In cold weather conditions it gives you a bit better thermal insulation.
Both types of sole come in black and bright brown colour.